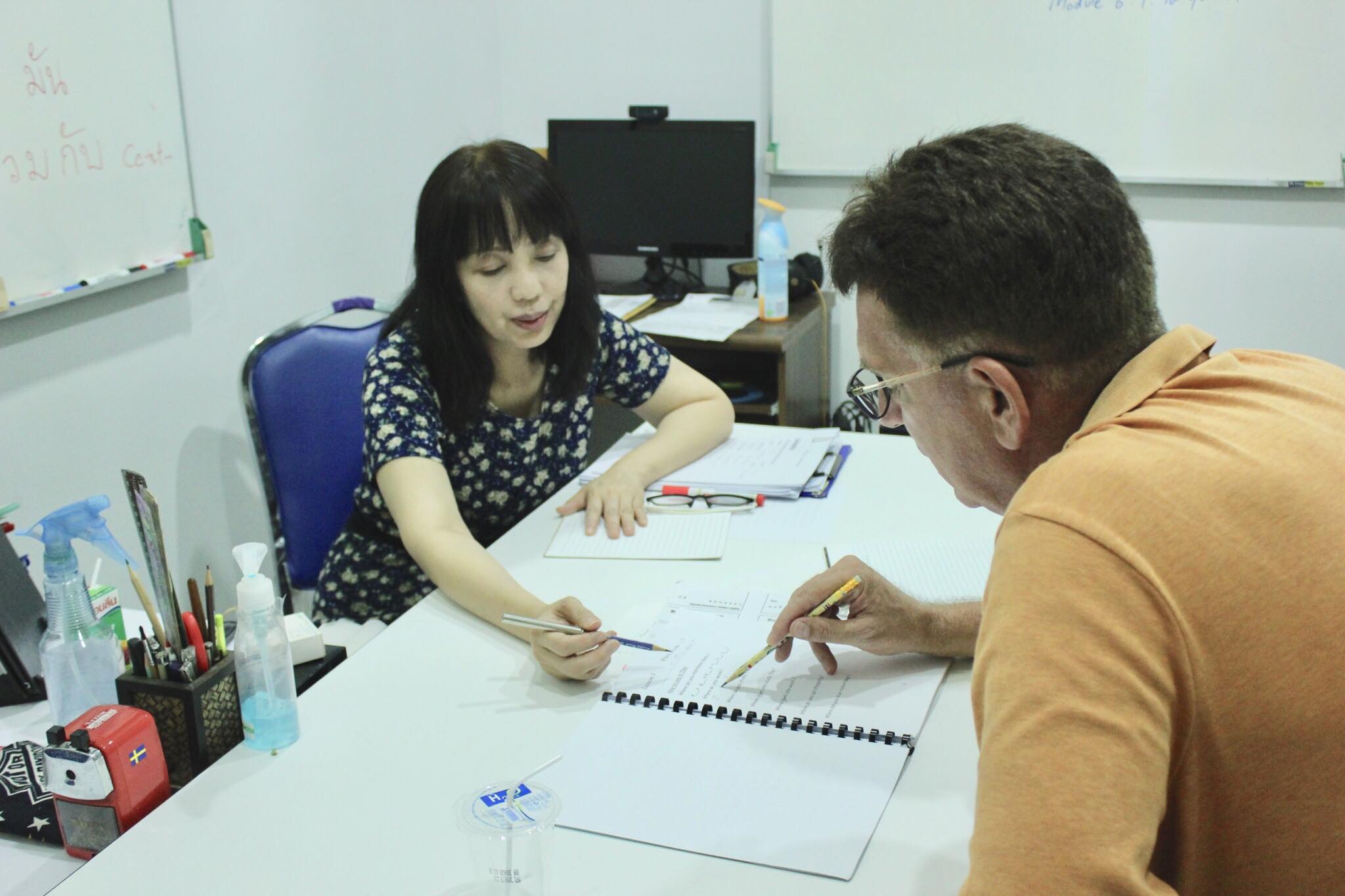 Learn Thai Language in Korat & Nonthaburi
Learning a new language can be intimidating. Give us a call to find out how you can benefit from our easy to follow Modules that has been perfected over the years and helped many students overcome the fear and speak, read, write with confidence.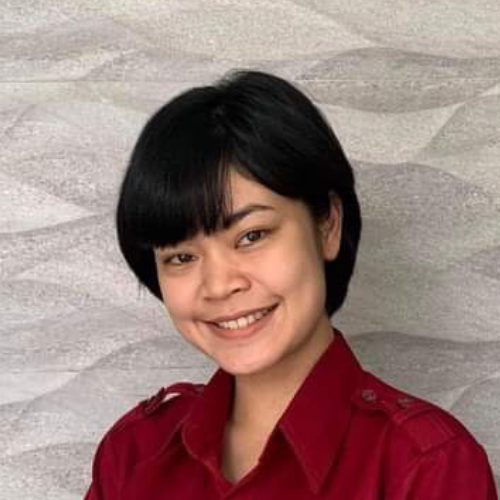 Ponpimon Pimonnork
Thai Teacher
Experienced Thai teacher especially with kids. She graduated from Ratchapat University first class honors Bachelor of Education (Thai language) She used to work in Bplukpanya Primary school in korat since she still was a student in the University. After she graduated from the University she was an extra teacher in Ratchapat University Korat and Nakonratchasima Technical college and now she teaches Thai for foreigners kids in Nitchada Tanee Nontaburee and Korat . She has a lot of technic to withdraw kids to learn in the class , in online class she has games online (about Thai language) and song to entertain kids and the same times kids also can learn well.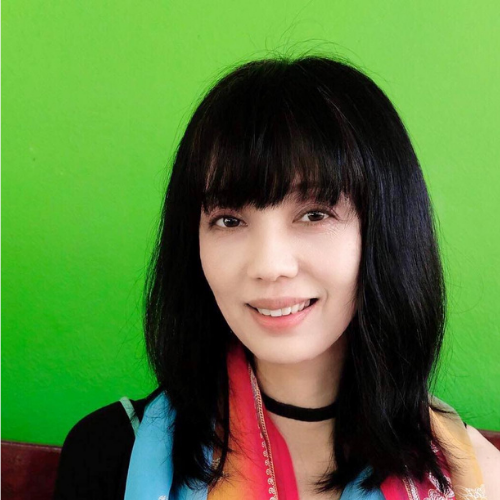 Usanee Rawiwongpitak
Thai Teacher for Foreigners
Usanee has been teaching Thai for foreigners for over 15 years, from simple speaking, to advanced reading and writing. Learning a new language is a challenge, but having a teacher can make it much easier and enjoyable, Big subjects can be broken down into smaller parts and new vocabulary can be explained clearly. Learning regularly with a teacher helps you to make steady progress and encourages you not to give up. First I will help you to understand how to pronounce Thai better, I will give you the technique to pronounce the tones correctly and i will give you the structure of Thai sentences, that help you can make a sentence correctly by your self. and I will use a verity of materials , which can help you to remember the new vocabulary. Most importantly, learning Thai helps to make your stay in Thailand so much more enjoyable, allowing you to experience everything the country has to offer.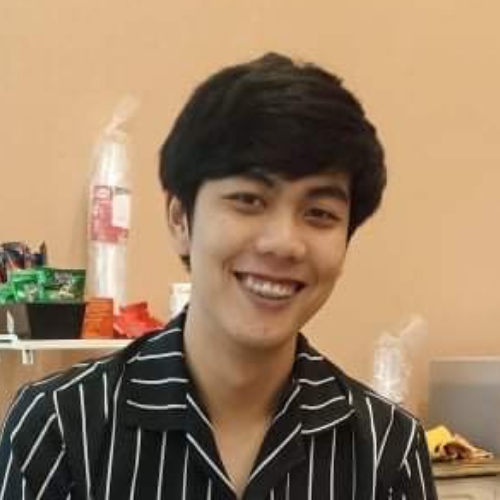 Jirapat Raweewongpitak
Thai Teacher
Jirapat Raweewongpitak is and experienced Thai teacher , he started teaching when he was 23 years old, he taught kids and after that he teach adults, he can help you remember the vocabulary by using flash cards and the language games for adults from the internet, He is a shill guy his students will feel relax when they learn in his class, But in the same times students can learn a lot with-out stressful In the class he will add more informations about culture and language. His students do not feel nervous in the classroom , this reason why students can learn better .
She has a very practical way of teaching and her enthusiasm was motivating. It was a pleasure to learn Thai from Teacher Usanee at Thai Learning school.
Using the instructional materials which she created herself, her natural teaching ability and her compassion for her students, Usanee has become the most recommended and popular Thai teacher.
At no point did I ever feel frustrated or bored during my more than 2 years in Usanee's school, class was always interesting, lively, and highly informative.
Thai Learning School provides students with best experience of learning through fun learning activities and curriculum for all ages. Our teaching styles has been improvised and perfected to bring great results within short time. We have been proving training for last 20 years for students of all ages.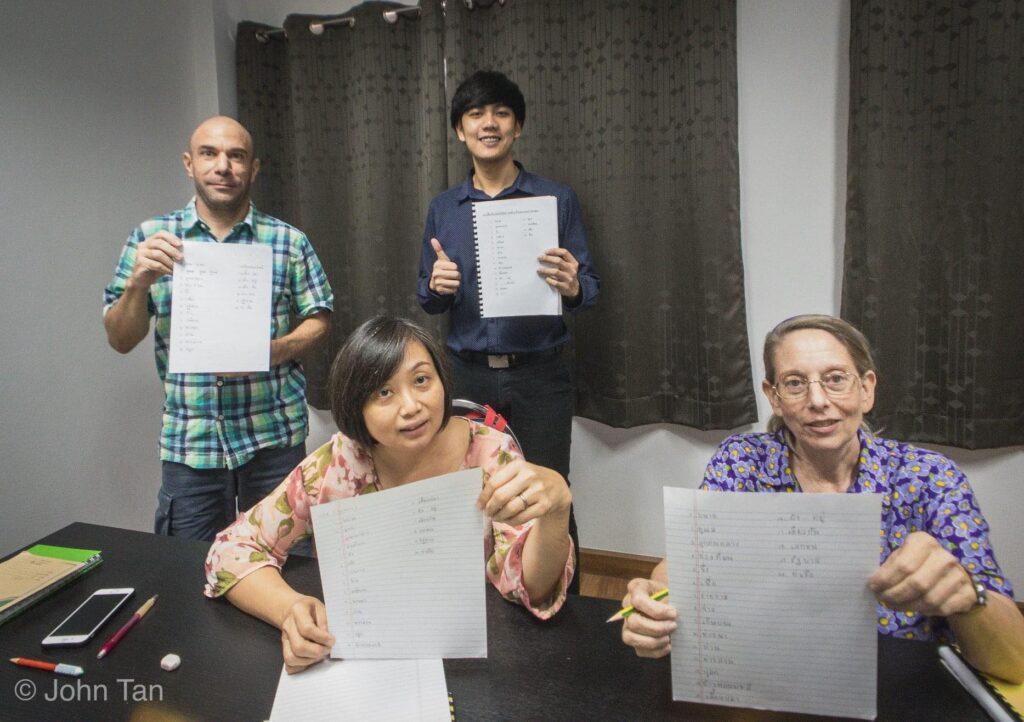 Call us for a Free Demo Lesson now!
Thai Learning School in Korat and Nonthaburi provides Thai learning classes for foreigners of all ages .
555/90 Mooban Supalai Bella
Moo 4 Jorhor Amper Meung
Nakonratchasima 30310
+66 0868659836
usanee3@gmail.com